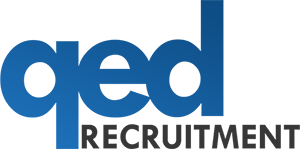 What are cookies?
A cookie is a small file, typically of letters and numbers, downloaded on to your device (e.g.: computer, iPad, smartphone) when you access certain websites. Cookies are then sent back to the originating website on each subsequent visit. Cookies are useful because they allow a site to recognise your device. They are very common and without cookies many of your online activities would not be possible.
A number of cookies we use will last only for the duration of your web session and expire when you close your browser. Other cookies are used to remember you when you return to the site and last for longer.
Most web browsers automatically accept cookies but, if you prefer, you can change your browser to prevent that or to notify you each time a cookie is set. You can also learn more about cookies by visiting www.allaboutcookies.org which includes additional useful information on cookies and how to disallow cookies using different types of browsers.
Please note however, that by blocking or deleting cookies used on our site you may not be able to use the key site features, such as signing up, logging in, and applying for jobs.
Our cookies
We use cookies for the following reasons:
Necessary session management
Enabling your login session so you can move easily from one page to another within the site and your page requests are loaded in smooth and secure manner.
Cookies: sessionID, session_id_list, apli, aplr, applicant, app_otp, app_terms_id, client1, clli, client_is_ovp, conr.
Functionality
storing your preferences and selections;
customising elements of the layout and/or content of the pages of the site for you;
Cookies: applicant_identity, apply_from_shortlist, consultant_identity, es_filter, faqr, jb_action, jsbr1, mjWhichTab, ovpAgent, quicksearch_criteria, site_display_type, stjbe, xxx_search_pref.
Performance
collect statistical information about how you use the site so that we can improve the site;
remembering that you have used the site before; this means we can identify the number of unique visitors we receive to different parts of the site;
We also use the following third party services who may place cookies on your device when you visit our site:
Please visit their sites to find out how their cookies may affect your online experience.
Other similar technologies
In addition to cookies we use the following similar technologies in respect of your use of our site:
Pixel Gifs/web beacons - these are small image files that may be placed by us or third parties on our web pages or within the body of our newsletters so we or third parties can understand which parts of the site are visited or whether particular content is of interest.
Flash cookies – our site does not serve Flash cookies but Adobe Flash Player may be used by third parties serving content or advertisements to the site in cases where these are served with flash related content. It is not possible to restrict or block flash cookies using your browser setting, however information on how to do this is available from the Adobe site at: http://www.adobe.com/products/flashplayer/security.